Chief Justice David Maraga came under intense public pressure to focus on judiciary performance and to avoid sideshows seen as derailing corruption cases and clearance of backlog in courts.
The CJ who is a church elder at the embattled Seventh Day Adventist church received backlash for alleging that 'Nchi iko na wenyewe' yet the Judiciary he leads is an arm of the Government.
Under the hashtag #DearCJMaraga which was trending at the top for the better part of Tuesday morning; netizens lamented CJ's laxity in dealing with corruption cases and economic crimes. It was noted that courts are slapping suspects on the wrist with minimal bails, issuing anticipatory arrests orders and giving injunctions arbitrarily to corruption cases and yet he decries budget cuts.
This comes after Chief Justice David Maraga called for a media presser at Supreme courts alleging that he is not treated with the dignity he deserves during public events.
According to him, unnecessary budgetary cuts; the Mashujaa Day incident; denied access to the VIP lounge at the Jomo Kenyatta International Airport (JKIA); lack of protocol cars to carry his high ranking visitors; point to attempts to frustrate his office.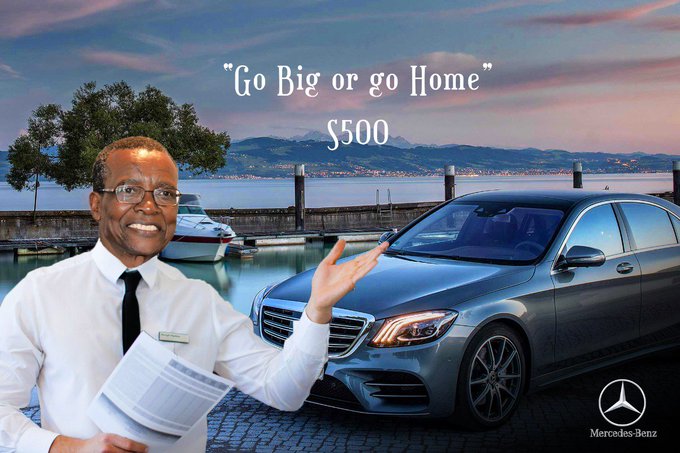 Early in the year, President Uhuru had this advice to the JSC and Judiciary both under CJ Maraga leadership; "The JSC and the wider Judiciary must now ask whether they will clean up the house themselves or whether they are going to have it done for them," said Uhuru.
A section of other Kenyans questioned Maraga's priorities and legitimacy of his statements during the media presser at the Supreme Court.
 "#DearCJMaraga everything you raised in yesterday's address was IMPORTANT & FUNDAMENTAL for the independence & improvement of our justice system. Your examples may have been inappropriate, but the issues raised were too important to be reduced to those examples. Meet Uhuru & TALK," David Osiany said.
Other sentiments about CJ Maraga's rant;
Sometimes we need to be realistic, his complains is about cars. Just the other day his Mercedes Benz had an accident and he had already upgraded to a new car. Isn't the new car not good enough? #DearCJMaraga pic.twitter.com/Cj2NjEmvM1

— Kisii Finest (@KisiiFinest_) November 5, 2019
Here is a list of what @dkmaraga wants.
– Mercedes-Benz s 500

– Wi-fi in that Mercedes

– Recognition during Mashujaa days

– VIP road clearance

– VIP airport clearance

– He is not Resigning.

And those are your leaders… 🇰🇪#DearCJMaraga
Just go home. pic.twitter.com/rhyxuBQoIy

— Road Alerts. (@RoadAlertsKE) November 5, 2019
#DearCJMaraga The man has lowered the bar for the CJ. The world over, CJ's are known for their wisdom and contribution to the jurisprudence of their nations. But not this man. He is asking for things to be given to him as a show of respect for the judiciary! Lol
Waititu
M-PESA

— Farm 64 (@Farm64sisibo) November 5, 2019
#DearCJMaraga the judiciarys budget is taken by foreign trips for spouses (who are not public servants) and fueling their guzzlers… @dkmaraga check your facts before you come to diarrhoea in public

— 37thblogger (@37thblogger) November 5, 2019
Let Maraga know this: Nobody should ever demand to be given respect. Respect is earned out of relationships built overtime between individuals, parties or entities..let him build bridges between judiciary and other institutions and stop crying out to us#DearCJMaraga pic.twitter.com/Fdbjc08TRF

— She's The One (@NikitaHemising) November 5, 2019